I migliori tweet di #BarcaPSG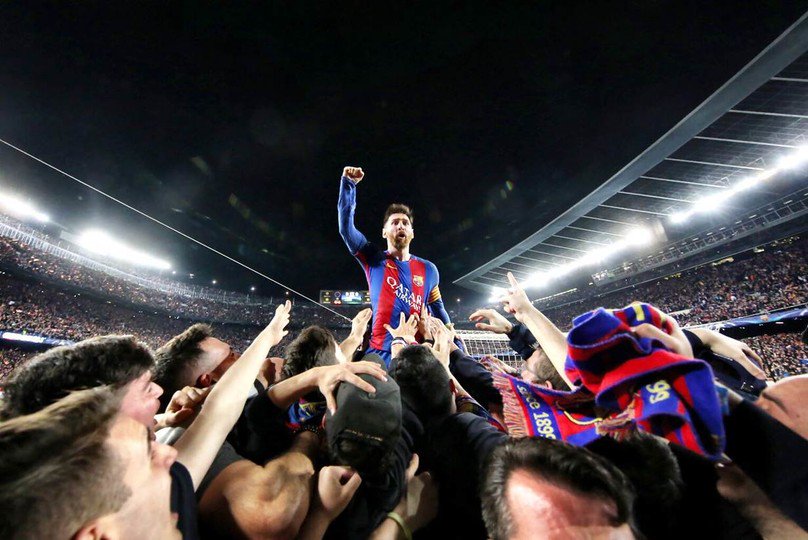 Il gol visto da vicino. La panca schizza in campo. Magnifico.
Great view of the winning goal #barcapsg #UCL #Barca pic.twitter.com/ZDVxHqNGj9

— Stuart Beaton (@DandyStu) March 8, 2017
Reazioni misurate.
This guys reaction is priceless #barcapsg pic.twitter.com/ggBYFzlYKJ

— Benson Addison (@BaysoThis) March 8, 2017
La cantera festeggia.
🙌🙌🙌
Use the hashtag #WeDidIt to show us how you experienced the historic comback. @FCBfutbolsala was like this
🙌🙌🙌pic.twitter.com/aIEkZgJnET

— FC Barcelona (@FCBarcelona) March 8, 2017
Pepe Reina si complimenta col Barca
Historia!‍♂️no hay palabras,me alegro de corazón xq se premia fútbol y fé!! enhorabuena @SergiRoberto10 @3gerardpique @andresiniesta8

— Pepe Reina (@PReina25) March 8, 2017
Un tifoso del PSG non l'ha presa benissimo.
@PSG_inside @FCBarcelona pic.twitter.com/hYwBMiPcom

— Mert Cihan (@mertcihan_mert) March 8, 2017
Eh già.
WE
DID
IT!

#ForçaBarça! pic.twitter.com/cbsPzkbYvv

— FC Barcelona (@FCBarcelona) March 8, 2017